Meet Our People
Our Agencies and Agents are here to assist you in selecting an insurance policy which covers your needs. Home owners, farm owners, renters, commercial property, liability, mobile home and inland marine, we are here to help insure what is important in your life.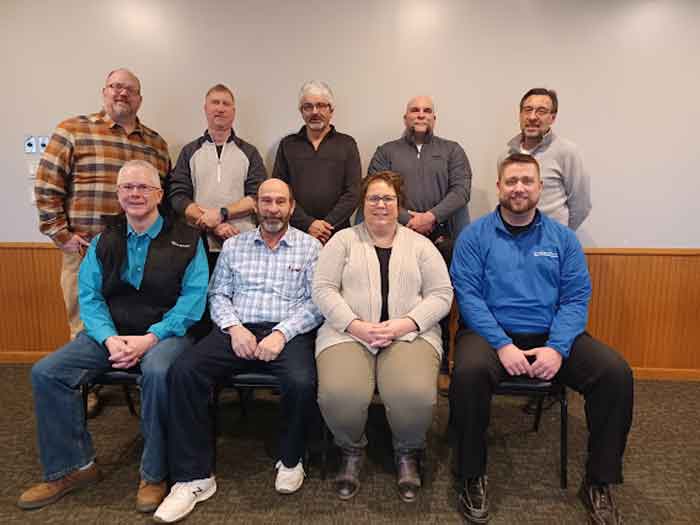 Front row: Charles Schriber, Jim Marty Patty McGowan, Jance Marty
Back row: John Thronson, Eric Straehl, Marco Flannery  Glenn Burgy  David Goplin
Not pictured Scott Sailor and Matt Sutter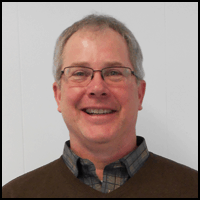 Board President
Charles Schriber
Board of Officers
President – Charles Schriber
Vice-President – John Thronson
Secretary – Eric Straehl
Treasurer – Jim Marty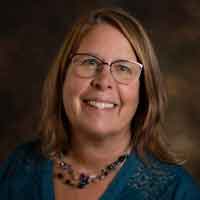 Kristi Leonard
AGENT/OFFICE ASSISTANT
W9020 Yankee Hollow Road
Blanchardville, WI 53516
Cell: 608-558-3037
Email Kristi!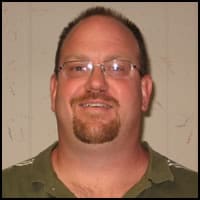 John Thronson
AGENT
PO Box 38
Hollandale, WI 53544
608-967-2326
Cell:

608-341-7463


Store: 608-967-2115
Email John!
ALONGI SANTAS INS AGY INC
409 E. Milwaukee Street
Argyle, WI 53504
608-543-3354
BOSSERT INSURANCE GROUP LLC
1208 State Road 23
Mineral Point, WI 53565
608-987-0410
BRECHLER-LENDOSKY GROUP, LLC
950 Lincoln Avenue, PO Box 84
Fennimore, WI 53809
(888) 820-6111
DeNURE INSURANCE, LLC
5005 Meier Road
South Wayne, WI 53587
(866) 439-1165
ESCH INSURANCE AGENCY
322 N Iowa Street,
PO Box 110
Dodgeville, WI 53533
(608) 935-9308
SHANE R FIGI INSURANCE AGENCY, INC.
825 Sixth Avenue West
Monroe, WI 53566
(608) 325-6060
GEHRKE INSURANCE, INC.
1310 Mendota Street #108
Madison, WI 53714
(608) 241-4136
GRAMS INSURANCE AGENCY LLC
P O Box 336
Edgerton, WI 53534
(608) 884-3304
GREATER INSURANCE SERVICE CORP.
414 Atlas Avenue,
P O Box 8633
Madison, WI 53708
(800) 747-4472
HARMS INSURANCE GROUP
804 Liberty Blvd. #203
Sun Prairie, WI 53590
(608) 837-2484
KRELL INSURANCE SERVICES
209 S Main Street
Verona, WI 53593
(608) 845-2666
LANZ & MCARDLE INS AGENCY
P O Box 116
Monroe, WI 53566
(608) 325-9126
MOSHER INSURANCE SERVICES, INC.
127 W 8th Street
Monroe, WI 53566
(608) 325-2111
MOSHER INSURANCE SERVICES, INC.
PO Box 6
New Glarus, WI 53574
(608) 527-2151
R & S INSURANCE AGENCY, INC
1520 Vernon Street
PO Box 608
Stoughton, WI 53589
(608) 251-0022
SCHWARZ INSURANCE AGENCY
113 S Main St., Suite 201
Lodi, WI 53555
(800) 552-8962
SCHWARZ INSURANCE AGENCY
1420 North Ridge Drive
Prairie du Sac, WI 53578
(800) 552-8942
TORHORST INSURANCE
104 N Main Street
Oregon, WI 53575
(888) 835-2827
TOWN & COUNTRY INS SERVICES, INC.
316 S Main Street
PO Box 152
Blanchardville, WI 53516
(608) 523-4218
TRI-INSURE, LLC
145 N Main Street
P O Box 7
Monticello, WI 53570
(608) 938-4317
UNIVERSAL INS AGENCY CORP
210 E Main Street
Dane, WI 53529
(608) 216-7060
Business Hours
8:00 AM to 4:30 PM
Monday through Friday
Mail Us or Drop In
P.O. Box 38
306 East Lake Avenue.
Monticello, WI 53570